Reasons to Go Wine Tasting at St. Clement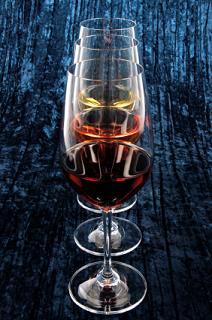 St. Clement Pilgrimage
This pilgrimage doesn't take as much effort as the one to Spain's Santiago de Compostela. The only walk a person has to make is from the parking lot off of Napa Valley's Highway 29 up the hill to the old St. Clement mansion. You can probably crawl on one's knees like a pilgrim, but it's really not necessary. This winery is often overlooked on the main highway that bisects the valley. There are probably several reasons for this. The small winery is just north of the town of St. Helena. St. Clement is a neighbor of Beringer Vineyard and also the Culinary Institute of America (CIA) at the old Greystone Winery. More than likely people stopped for a taste at Beringer, had lunch at the CIA, and then bypassed St. Clement for the Hot Springs at Calistoga. It's right next door to the CIA, and if you blink or look back at the historic Greystone building as you're scooting down the road, you'll miss the old yellow Victorian house set back and up the hill.
Modern Origins
St. Clement has been around for awhile, although it has only been a commercial winery since 1976. That's when an ophthalmic surgeon named William Casey bought the small historic St. Helena estate. Up to that point there had been vineyards and winemaking on the property, but not of notable significance. With William Casey came the name of "St. Clement," that supposedly derives from the patron saint of mariners and stonecutters.
The Caseys declared their intent to take the winery seriously. They built a stone winery cellar up the hill from the 1878 mansion and hired wine consultants to help make their wine. For the next 10 years, St. Clement grew and developed, earning a stellar reputation for its Cabernet Sauvignon and Chardonnay wines made from selected vineyards around the Napa Valley.
The Way to Oroppas
One reason I stopped in at St. Clement was to get a pulse check on their timeline of history. St. Clement went through some ownership changes back in 1987. If one remembers the time period, it was prior to the dot-com surge of the mid-1990s, and it was at the peak of the Japanese global economic rampage before their bubble burst in the early 1990s.
Japanese companies were flush with cash and highly leveraged debt. They were buying up companies and businesses willy-nilly everywhere around the world, and generally overpaying too. In 1987, Sapporo, a major Japanese beer brewing company, wanted in on the wine business. Japanese investors were coming into Napa Valley and other parts of California and investing in wineries. Sapporo claimed St. Clement. The new owner also began expanding vineyard holdings around Napa Valley, giving St. Clement better access to premium grapes for making its wine. One innovation that Sapporo mandated was to develop an en vogue Bordeaux-style wine. So, in 1991, Oroppas was born. Their blend of Cabernet Sauvignon, Merlot, and Cabernet Franc became the winery's flagship and marketing focal point.
A Quiet Retreat off of Highway 29
If one has tried to go on a wine tasting jaunt in Napa Valley on a summer day, it resembles Tijuana rather than any bucolic wine country setting one's imagination conjures up. St. Clement is really a quiet retreat on Highway 29. One reason is its size. It only produces about 25,000 cases of wine a year, which is barely a dribble when compared to its neighbor winery Beringer with over 11 million.
But don't let that deter you from visiting and tasting; the small winery offers plenty of homey hospitality and excellent wine. Plus, instead of a modern conceptualized building such as can be found in many new and heavily funded wineries, visitors at St. Clement get to sample the wines in a renovated late 19th century mansion. Pause and sit on the front porch swing that overlooks the valley and you might never leave.
Inside, the tasting room is modest by many Napa Valley standards. The bar is only about ten feet long, and if more than six people show up for a glass of Chardonnay, it starts to resemble a mob scene. Fortunately the mob scene is really there to taste the wine and the atmosphere is one of cozy conviviality rather than edginess. This coziness lends itself to conversation with the wine server as well as other guests.
A St. Clement Tasting
The winery's traditional approach has been to use grapes from small select vineyards around the valley that represents Napa's best. Tasting costs $10 for five glasses. We perused the wine list on this day and there were wines six listed. Immediately we kicked out one of the two Chardonnays. The following were some off-the-cuff impressions of the five lucky wines we chose.
Sauvignon Blanc, Bale Lane, 2005.
Bale was a character that landed up in Napa Valley in the 1830s and his name dots the area. Some of Napa's best Sauvignon Blancs come from vineyards north of St. Helena. This wine had all those zingy citrus lemon and grapefruit flavors with some added kiwi and gooseberries. The intriguing component was an enrapturing taste of coconut. I've always liked a good macaroon, and this was better than that. Priced at $20.
Chardonnay, Abbots Vineyard, 2004.
St. Clement's Chardonnays have been consistently delightful. From their Abbots Vineyard in Carneros, this Chard is exotic with honeysuckle and melon and a creamy texture of butterscotch. Good acidity and harmonizing minerals. $22.
Merlot, Napa Valley, 2002.
If you know me, you know I'm indifferent to Merlot as a common cause. This one has a 19 percent dose of Cab in it to bring it out of the doldrums. There's a streak of anise through the finish. $28.
Cabernet Sauvignon, Napa Valley, 2003.
This Cab caught our attention with its creamy texture, floral notes, and big aromas. There's coffee, berries, and cola in the mix. Liked it, thought it could cellar a few more years. $35.
For about five or six years in the 1990s, Oroppas was a dynamite Cab blend to rival the creme de la creme of Napa. But then in the latter part of the decade, St. Clement hit a rough spot and Oroppas wasn't as intriguing. Perhaps it was because of ownership changes, winemaker turnover, or some funky sunspots, who knows? Part of my choice to visit St. Clement on this day was to check out the current state of Oroppas. I'm relieved to report that the 2003 seems better realized than the last few times I've tried it. There's a sizeable bouquet of dark berries, coffee, and chocolate. Flavors swing from black fruit flavors to round caramel toasted oak. Soft and velvety, the tannins sturdy, this complex wine will best be served by aging a couple years more. Good, but you decide. Priced at $50.
Foster's Group
The last comment about Oroppas leads me to comment on St. Clement's owership status. They are not independent. In 1999, Sapporo, operating in the residue of the Japanese economic bubble burst, dealt St. Clement to Beringer Wine Estates. Shortly thereafter, Beringer was acquired by Australia's Foster beer guys, who lumped them together with the Wolf Blass's wine group and created the Beringer Blass Wine Estates. More recently, Fosters acquired another wine conglomerate, Southcorp, which also includes the likes of Penfolds and a multitude of other wineries, and folded them altogether into one portfolio. According to St. Clement, the little fish in a big pond of wineries, this ownership change and organizational reorganizing has had little effect on their operations and wine producing approach. My fingers are crossed.
Oroppas
Curious where the name Oroppas came from? It's not a name from Greek mythology. It didn't come from a dead relative's name. Pull an old Beatle's song trick and spell it backwards. Got it?