The 3 Best Burgundy Wines Under $15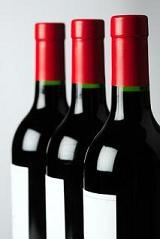 Finding the best burgundy under $15, isn't easy because these wines tend to be on the expensive side, but it isn't impossible either.
A Tough Undertaking
So, I was sitting here pondering how to start writing about the best burgundy under $15 and I came to the conclusion that finding a Burgundy at this price is like buying a Porsche for $500. It may be doable, but needless to say it's a rarity. Burgundies are normally the more expensive wine varieties to buy, so this makes our job even tougher.
Background on Burgundy
First off, let's talk about Burgundy. In a nutshell, Burgundy is an area of France some 100 miles southeast of Paris containing some of the world's most renowned wine producing regions. They are: Chablis, Cote D'Or, Cote Chalonnaise, Maconnais, and Beaujolais. Each region is noted for growing specific types of wine: Chablis is noted for their White Burgundies (Chardonnay); Cote D'Or noted for their whites and reds (Pinot and Chardonnay)-some of which costs thousands of dollars per bottle; Chalonnaise for their reds and whites, but not to the same degree as Cote D'Or; Maconnais is noted for their well priced (which is subjective) whites primarily; and Beaujolais is primarily known for its Gamay grapes and wines that are drunk very young.
What We Can Find
So to get to the nuts and bolts, it is very unrealistic to think that we will get many wines at our desired price point ($15) from most of those regions. That being said, let's talk about wines that we can…but first, saying you're looking for a "Burgundy for $15 or under" doesn't say what kind of wine you're looking for. Most areas of Burgundy produce both red and white (Pinot Noir and Chardonnay), so we can find some whites and a few reds. We'll talk about both.
The AOC System-$15 and Under
The last thing we need to talk about when looking for inexpensive Burgundy is the AOC system (check the Burgundy article for more information). This system lays out a hierarchy:
Regional Appellation
Village
Premier Cru
Grand Cru
I can tell you from personal experience the last three-tier levels (Village up to Grand Cru) do not produce wine at our price point in most of the Burgundy regions (save Beaujolais)-which leaves us with Regional Appellation. This wine is the most inexpensive of the group, and produced from grapes from all over the region. The way I equate it would be to think about buying a Chardonnay from California…instead of seeing Napa Valley or Sonoma County you would just see California as the area it was from, which usually results in a lower cost. So let's take a look at what we find.
Gamay, Beaujolais, and other "Bourgogne"
First off, Gamay Beaujolais is a great value, and usually found under $15. These wines come from the Beaujolais area of France and are light, fresh, and fruity. They are designed that way. You may have heard of Nouveau Beaujolais…these are also made from Gamay grapes. Nouveau Beaujolais wines are so fun and exciting! These wines are always released the third Thursday of November, regardless of the start of the harvest and the whole world RUSHES to get them to be the first to drink these wines. Besides Beaujolais, check for general "Bourgogne" wines (white and red) as well. Also look for wines from Maconnais or Chalonnaise as well as they also provide an excellent value.
Some Examples
Duboeuf Beaujolais-Villages-$8
Georges Duboeuf helped put Gamay wines on the map and has been a huge pioneer of the Nouveau Beaujolais release in November.
Louis Jadot Beaujolais-Villages-$8
Louis Jadot is another huge identity in the Burgundy region. This winery is also a negociant (meaning they buy the majority of their fruit) so they produce everything from $250 White Burgundies to the simple Beaujolais seen here. Very fruity, dry and crisp. Serving Beaujolais wines chilled with food on a picnic is terrific!
Another famous house in Burgundy (and also a negociant). This producer makes many good value wines at our price point. They make several white and reds, and they are all under the "Bourgogne" general label. A good value.
Venture Out!
These three producers are well known throughout the world, but I encourage you to go to your wine shop and ask for other producers they may carry that make a red or white "Bourgogne". They may carry other labels that produce a small quantity. With a little research and an open mind you can easily be off and sipping some great value wines from Burgundy!